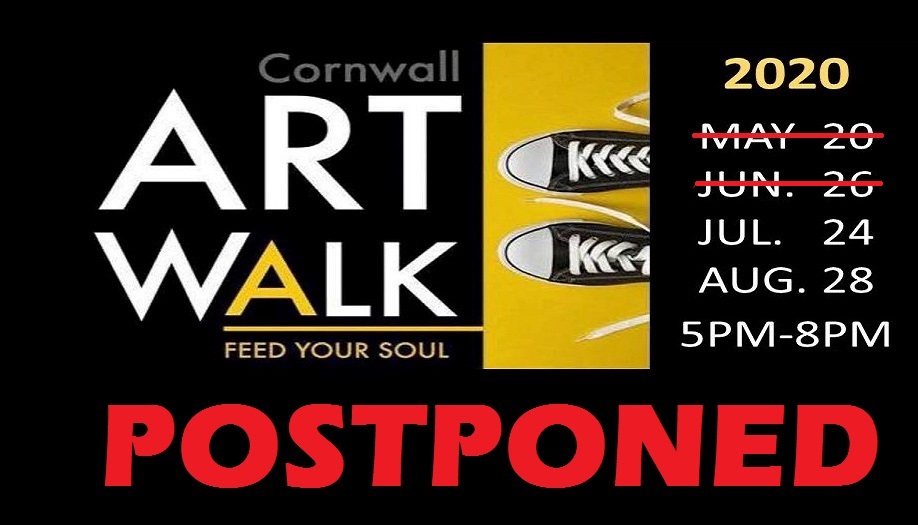 Cornwall Art Walk pairs local artists with downtown business. Postponed May 22nd and June 26th. July 24th, and August 28th may still happen! Stay tuned!.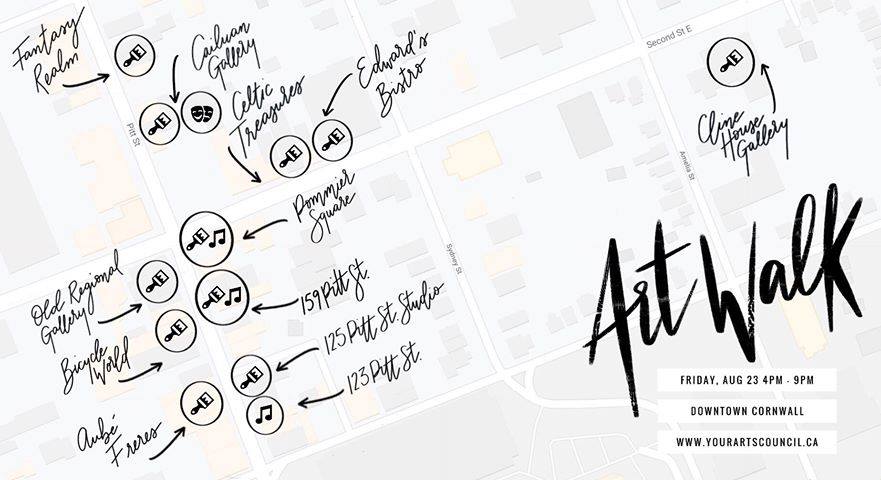 Find us on Facebook Here.
Artists DO NOT need to apply just find a spot on the street, do no block entrance ways….bring a friend to paint with…..
Participating Retailers
Carl's Smoke Shop – Jasmer Paint Shop & Drapery –
Total Cyclery – Apline's Benjimin Moore Paint –
Fantasy Realm Comic Book Shop – Cailuan Gallery – Oasis Spa
Pommier Jewellry – Kab Jewellry – BMO Art Centre –
Maker Loft – Kids Corner – 125 Pitt Street Studio –
Squire Clothing Shop – Love Love Foods – Bike World –
Simply Jennifer's – Life's Little Pleasures – Melody Music –
Gordon Jewllers – Fairy Sweet – Celtic Treasures –
Edwards Bistro – Cornwall Library patio – St. John Church –
Cline House Gallery – Edwards Bistro